09 December 2021
Kleenheat employees are on the ground visiting some of the most hard hit areas in the mid-west towns of Northampton and Kalbarri this week following the devastation left by Cyclone Seroja (11 April).
A four member team is searching through rubble to locate and 'make safe' domestic gas cylinders that have been compromised due to homes being torn apart by strong cyclone winds.
Led by Awhina Bishop, Kleenheat's Residential Cylinder Manager, the team is visiting every home, more than 200 homes a day, to remove cylinders, test installations for possible leaks, replace pigtails and talk to home owners about safety and compliance.
"It doesn't matter if people are a Kleenheat customer or not, we are helping everyone and visiting all homes," said Awhina.
In fact, Kleenheat is the only local gas cylinder supplier who has volunteered this service along with a donation of leisure cylinders to the Geraldton evacuation centre which is currently home to displaced residents. Surprisingly, there are no regulatory requirements of energy suppliers to remove their cylinders in disaster or crisis situations like this.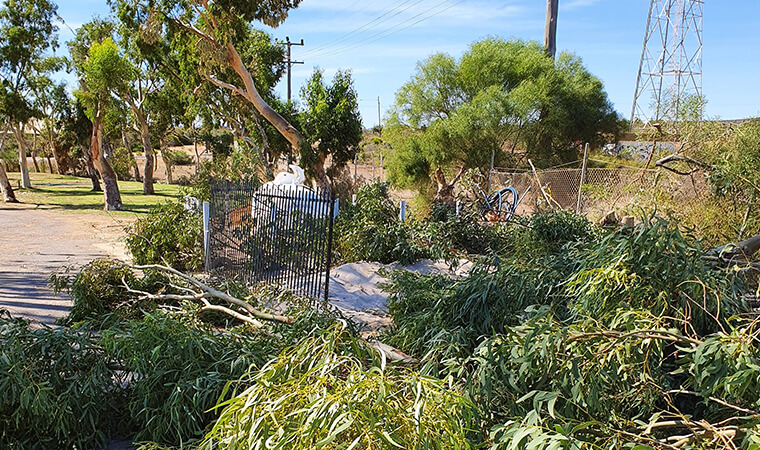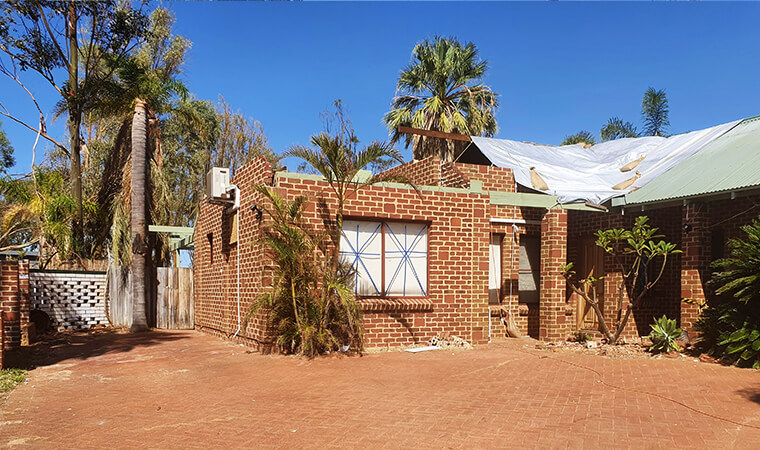 Outside of generators, gas cylinders of various sizes are currently the only source of energy for these mid-west towns. Western Power has indicated that there is still significant work to be done to restore electricity to Northampton and potentially weeks before Kalbarri is restored. Like the majority of regional WA, the towns are not supported by a reticulated gas system so reliance on bottled gas is very high.
"Our challenge has literally been the lack of communication due to the power outages, and trying to stay in contact with our cylinder distributor who has also suffered loses and continues to be without power.
"We've been proactive and working with all the relevant government departments such as Department of Communities and the Department of Fire and Emergency Services (DFES), and asked to be part of the daily DFES meeting that is coordinating support for the towns.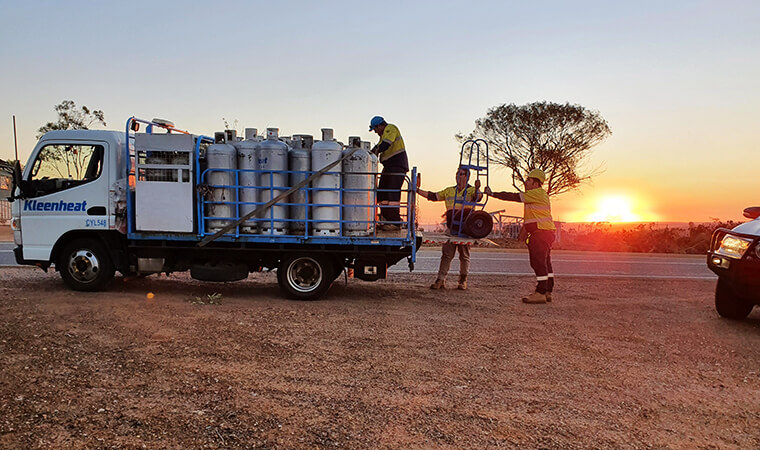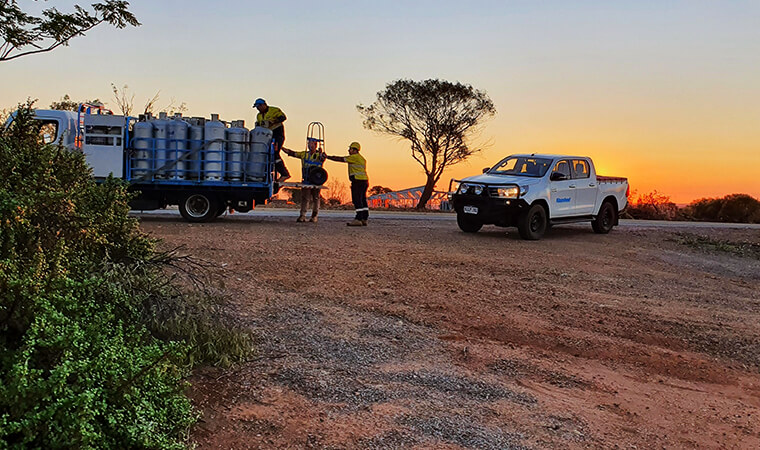 Awhina said her team – – James Noble, Karl (JJ) Bradley and Adrian Sims – had also been busy educating and reassuring people about the safety and compliance of their cylinders as many were scared to use their gas appliances.
"Our concern has been to locate and remove cylinders quickly before third parties move in to begin demolition work so we can remove any safety risk a damaged cylinder could cause in the clean-up," said Awhina.
"Even though we watched on television the damage caused by the Cyclone, it still doesn't prepare you for the destruction we have seen. To see homes that have literally been bowled over by the strong winds and to find families who continue to try to reside at these properties is a very humbling experience. Our team of four feels very privileged to be out here helping and representing our larger Kleenheat team which prides itself about being 'local'.
Kleenheat has around 290 customers in Kalbarri and Northampton and a further 1,746 customers in Geraldton.