Find out more about our offering for students and apprentices
Work Experience

An introduction to your future career. If you're not quite ready to start an apprenticeship or traineeship, you may want to consider our Work Experience Placement Program.

Learn more

Traineeships

Traineeships are a great way to combine practical work experience with a formal qualification.

Learn more

Apprenticeships

WesCEF has a long history of providing a supportive learning environment for mechanical, electrical/instrumentation and fabrication apprentices.

Learn more

Vacation, Cadetship and Graduate Programs

As a vacation student, cadet or graduate you will have a real role, with real responsibilities and a workload to manage. You are part of the team.

Learn more
Start your engineering career at WesCEF
We offer exciting and challenging practical work experience and roles for motivated engineering students who want to experience firsthand working in the industrial chemical and fertiliser sectors at our industrial manufacturing facilities.
WesCEF's Engineering Vacation Work Program offers a pathway into our Engineering Cadetship Program and Engineering Graduate Program.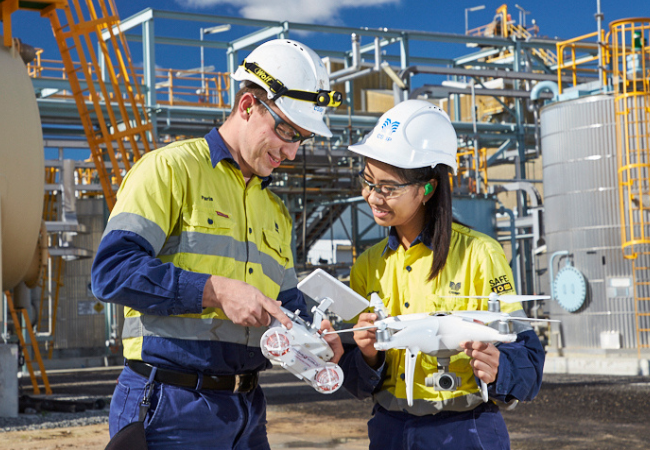 Data Analytics and turning to the future
WesCEF understands the importance of developing and embracing new technologies, after all our businesses have been doing it for over 100 years.
As we turn to the future, data analytics is essential for our success helping us to identify new opportunities and make better, informed decisions.
We seek fresh thinkers who are curious, adaptable and enjoy collaborating with others to implement new technologies to secure our future for the next 100 years.
We work closely with the Wesfarmers Data Analytics Centre in Melbourne, providing us access to the latest in research and training.
WesCEF's Data Analytics Team works closely with operational areas to understand their ongoing data requirements, build capability, drive knowledge and adoption of data and analytics services, and provide support for production solutions.