09 December 2021
The inaugural CSBP Coastal Connections Challenge wound up in spectacular fashion last Wednesday with a showcase event attended by Kwinana Lord Mayor Carol Adams and other community stakeholders from Kwinana and Rockingham.
The CSBP Coastal Connections Challenge is run in partnership between chemicals and fertiliser manufacturer and supplier, CSBP, and environment and sustainability organisation, Perth NRM. It aims to empower young people to preserve their coastal environment by exploring environmental problems and working out how to solve them.
Fifty students from schools and youth groups in Kwinana and Rockingham attended a two-day forum in March to identify opportunities in caring for local coastal areas. Participants have spent the past two months developing their ideas into action projects, presenting them to community stakeholders at the showcase event.
After an inspiring Welcome to Country by Noongar Elder, Aunty Marie Taylor, Wesfarmers Chemicals, Energy and Fertilisers CEO Ian Hansen formally welcomed the attendees.
Mr Hansen said the strength of the CSBP Coastal Connections Challenge was empowering participants to develop solutions to real-life environmental problems.
"I hope the two-day Challenge…followed by the work on your projects over the past months, have proven that small changes can make a big difference. I consider this program a resounding success if you leave inspired about conservation and equip to spread the message to others," he said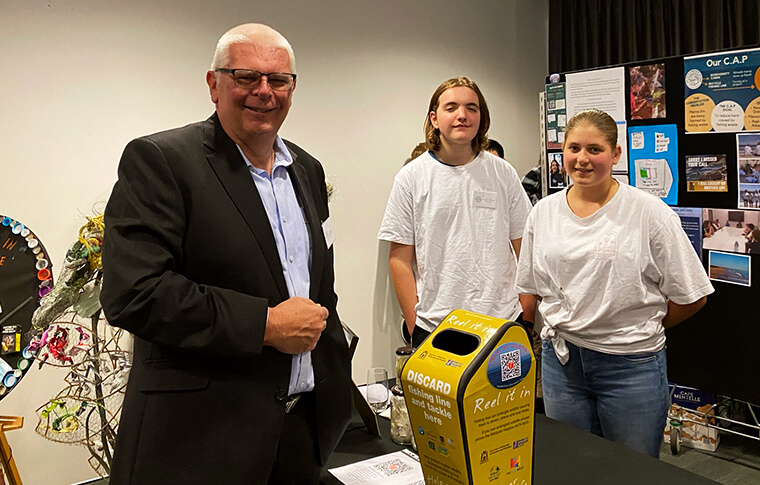 Ian also gave mention to the Youth Reference Group, a group of eight young people who are passionate about the environment and participated in the program development and delivery.
"I'd like to give a special thanks to the Youth Reference Group, who have been the youth voice behind the program. The Challenge wouldn't have been the same without your drive, passion and enthusiasm," he said.
Perth NRM CEO Keith Pekin said youth engagement is critical in addressing environmental issues, which are inherently inter-generational.
"After more than two decades working in environmental and agricultural programs, Perth NRM knows that direct exposure and engagement with sustainable solutions is critical for long-term change," Pekin said.
"All the science and evidence points to the future challenges we are facing. Programs like the CSBP Coastal Connections Challenge can show young people the application of science and evidence to meet these challenges."
Some of the amazing project's participants are working on include: community beach-clean-ups, installing a CoastSnap photo point near Wells Park, Kwinana, implementing QR code to manage and maintain fishing line bins, running an art competition using recycled material and constructing recycling stations in schools.
This is just the beginning, and participants will continue developing and implementing their projects over the coming months. You can read more about the Challenge and projects on the CSBP Coastal Connections Challenge Website, https://cccc.perthnrm.com/.