14 April 2022
Wesfarmers Chemicals, Energy and Fertilisers is proud to announce details of its three-phase decarbonisation journey, which includes its Net Zero 2050 Roadmap.
The first phase commenced in late 2012 with the installation of abatement catalysts in several of its manufacturing plants. This investment in technology delivered a reduction in cumulative CO2e emissions of 5.5 million tonnes, approximately 40 per cent, by the end of 2020.1
The second and third phases feature a Net Zero Roadmap outlining how it will achieve net zero scope 1 and 2 emissions by 2050, and includes an interim emissions reduction target of 30 per cent, relative to a 2020 baseline by 2030.2
Managing Director Ian Hansen said WesCEF's three-phase decarbonisation journey positions the business on a credible pathway to reduce its own emissions as well as emissions across its value chains.
"We've has an aspiration to achieve net zero emissions by 2050 for some time. Now with the amount of climate-inspired innovation in our sectors, that aspiration has become a viable target."
WesCEF's Net Zero Roadmap focuses on how the business will accelerate the decarbonisation of its existing operations and incorporate new technologies, like carbon capture utilisation and storage and green hydrogen, to reach net zero by 2050.3
With a focus on hard-to-abate emissions from both its production processes and electricity use, the Roadmap also recognises the importance of emissions reductions across WesCEF's supply and customer value chains, with plans to develop a scope 3 reduction pathway.
"Our targets and Net Zero Roadmap will be dynamic, and as new decarbonisation solutions emerge, we will strive to do more," said Mr Hansen.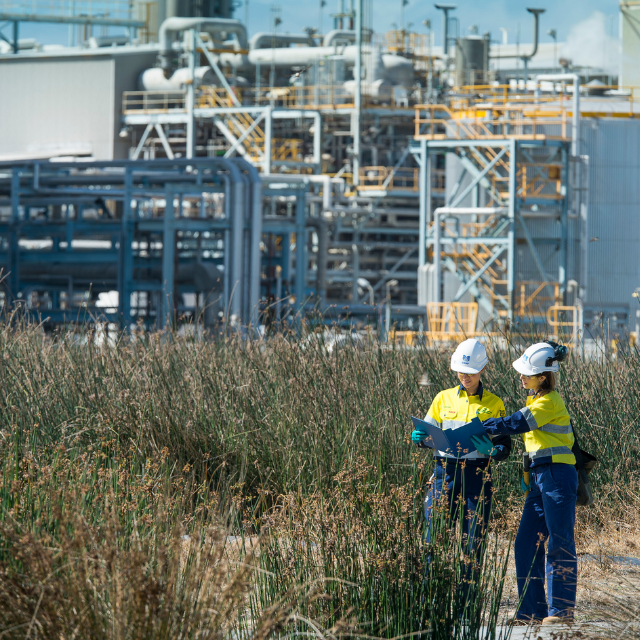 WesCEF's three-phase decarbonisation journey: our roadmap to net zero
Building on our strong track record of sustainability and decarbonisation –  our decarbonisation journey is a robust plan to get WesCEF to net zero by 2050.