12 April 2023
Forty data loggers purchased with a WesCEF Community Grant will help track the nesting temperatures of the very cute Phascogales.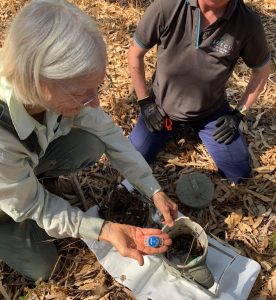 What is a Phascogale?
Phascogales ('fas-co-garls') are small carnivorous marsupials, currently listed as a vulnerable species by the Department of Climate Change, Energy, the Environment and Water. This means they are at high risk of extinction and need a lot of attention to help them survive and combat feral predation, changes in weather patterns, and loss of habitat.   
Who is SERCUL and who are the Friends of Paganoni Swamp?
South East Regional Centre for Urban Landcare (SERCUL) is a sub-regional landcare organisation operating across Perth's south east. They support around 40 community landcare groups including the volunteer-based Friends of Paganoni Swamp.
SERCUL bring local community, businesses, and government together to develop and implement projects that improve the health of our waterways and ecosystems.
In 2022, SERCUL received a WesCEF Community Grant to help them purchase 40 data loggers which will allow them to monitor the internal temperature of replica nesting tubes of brush-tailed phascogales at Paganoni Swamp, in Karnup.
The Friends of Paganoni Swamp volunteer group will manage the on-ground component of this grant.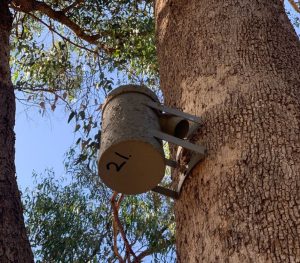 "Brush-tailed phascogales are now rare in many of our conservation reserves due to habitat loss and feral animal predation. Our community must do all it can to protect and enhance the survival of these unique creatures.", SERCUL's Community Landcare Manager, Cat Williams said.
As the weather changes between seasons, monitoring the temperature within the nesting tubes will help assess what the optimal breeding temperature is, for phascogales."

SERCUL and the Friends of Paganoni Swamp aim to install the data loggers into nesting tubes in May 2023.
Over the next 12 months, results will be collated in an effort to learn more about the nesting preferences of phascogales to help improve the nesting tubes installed within Paganoni Swamp.
WesCEF Community Grants
WesCEF's Community Grants Program supports community organisations in the Kwinana and Rockingham regions focusing on Aboriginal engagement, STEM, and Environmental initiatives. 
Applications open again in July 2023 so if you know a worthy recipient in your community, direct them to our website wescef.com.au/grants.