31 May 2023
Bungaree Primary School was awarded a $2,000 WesCEF Community Grant in late 2022 which they are now using to establish a garden featuring edible native plants, interactive spaces and sensory experiences.
The intention is to create a place to gather and grow knowledge within the school and community.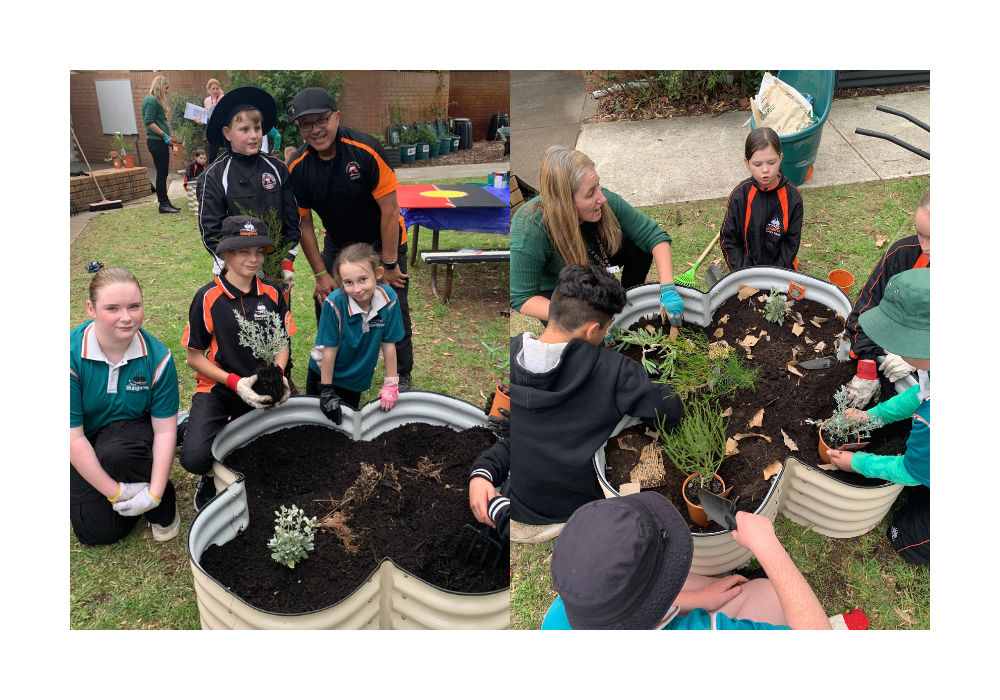 The 270-plus students have already planted a vegetable garden and an Australian native garden and have built a worm farm, bug and bee hotels. They maintain composting bins and use rainwater tanks for watering.
"The students design, plan and create everything that happens in the garden.", Year 5/6 Teacher and STEM Coordinator, Gillian Mineards said.
"We want this garden to be an interactive space where the children can smell, touch and taste plants that Aboriginal people have cherished for centuries. This garden will be a gateway to learning about food and medicine used in the past and present day."
WESCEF COMMUNITY GRANTS
WesCEF's Community Grants Program supports community organisations in the Kwinana and Rockingham regions focusing on Aboriginal engagement, STEM, and Environmental initiatives.