11 July 2023
NAIDOC Week provides opportunities to engage with and appreciate Aboriginal culture and traditions.
Last week WesCEF celebrated NAIDOC Week with a number of events and activities to encourage all WesCEF people to engage with Aboriginal culture.
Our WesCEF Aboriginal Engagement team coordinated three key events that saw over 300 WesCEF people attend as well as Community Elders, and members of our Aboriginal network including Clontarf and Aboriginal-owned suppliers including caterers (Kuditj Kitchen), creatives (Kulbardi) and merchandise suppliers.
All events and activities centred on the 2023 NAIDOC Week theme For Our Elders.
To open NAIDOC Week at WesCEF, the WesCEF Aboriginal Engagement team hosted 14 Community Elders from the Rockingham and Kwinana area over a delicious sit-down luncheon at our CSBP Kwinana site.
WesCEF's Executive Leadership Team was also in attendance, represented by General Manager (GM) Fertilisers Mark Scatena, GM Human Resources & Corporate Affairs (HR&CA) Joe Perkins, and GM HSEQ & Technical Services Julie Watson, joining the Elders for a tour of the Sodium Cyanide Garden and meeting WesCEF's Aboriginal employees.
CFO Alex Willcocks commenced introductions before inviting everyone to visit the on-site garden near our Sodium Cyanide (SCN) plant which hosts native plants, Aboriginal artwork, and a yarning circle. Our SCN Production Manager Samuel Christie provided background on the design and importance of the gardens to our people and particularly our Aboriginal employees.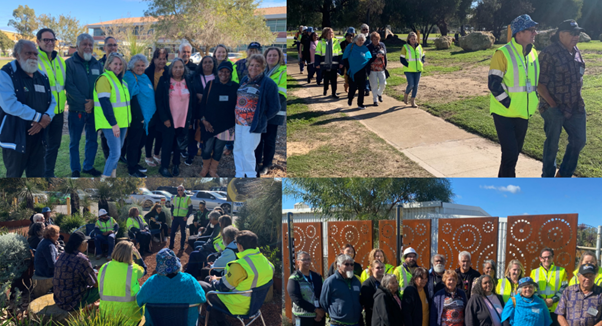 Site-based BBQs bringing our people together for NAIDOC Week
Each year WesCEF hosts four site-based BBQs and so our second BBQ at our Kwinana-based operations was themed in line with NAIDOC Week.
Our Managing Director Ian Hansen acknowledged the week of celebration and cultural recognition before inviting up Noongar Elder Mick Indich, a now retired, former employee of WesCEF, who provided us with a Welcome to Country.
Mick was followed with a fantastic performance by Clontarf's Moorditj Middar Koolangka or Strong Dancing Children.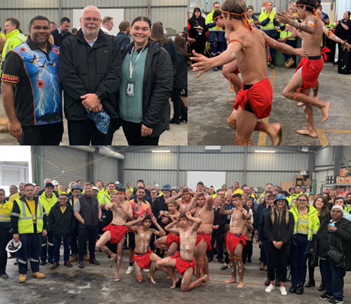 Damper-making class brings our Murdoch teams together for a yarn
To close out NAIDOC week activities, over 35 Murdoch-based WesCEF people and Executive Leadership Team attended a damper-making class.
General Manager (GM) HR&CA Joe Perkins introduced the event and acknowledged Aboriginal Elders Cindy Ballard, Roslyn Indich, and Fred Penny who attended to demonstrate how to make damper.
Cindy and Roslyn also gave some insight into how damper was traditionally made and enjoyed by Aboriginal people for thousands of years.
Morning tea was provided, however with everyone enjoying great success at damper making it was fantastic to see everyone enjoying both their damper (cooked in wood-fired ovens) and the catered morning tea by Kuditj Kitchen.
WesCEF's Executive Leadership Team GM Major Projects David Zacher, GM Business Development Sheldon Renkema, and GM Climate Opportunities Mussaret Nagree also attended.
"It's been a lot of fun here today, getting our hands dirty making damper with you all, reminds me of how fun it can be and how enjoyable a yarn and damper making is." Cindy Roslyn.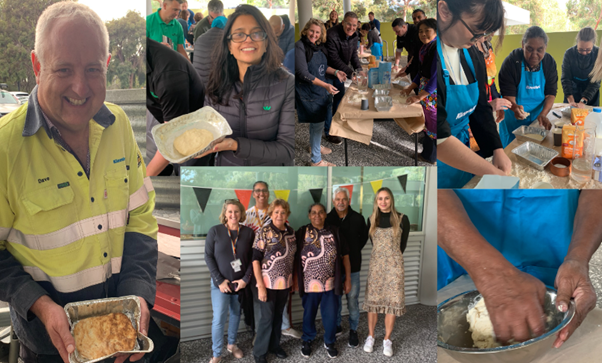 A colouring-in competition to get everyone at home involved
WesCEF people were also encouraged to get family and friends involved in celebrating NAIDOC Week, and a colouring-in competition never fails to inspire.
Our Aboriginal Affairs team chose the final six winners who each received a basket weaving kit from Tjanpi Desert Weavers and a WesCEF-branded, NAIDOC week-themed reversible bucket hat. Here's a snapshot of the winning masterpieces.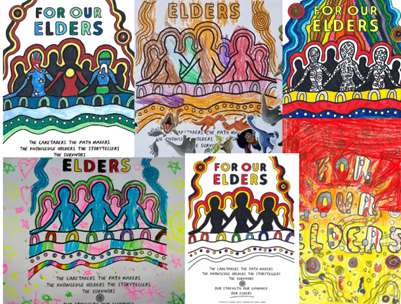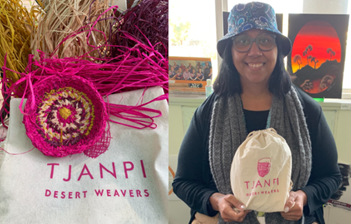 Congratulations to the Aboriginal Engagement Team who put in hours of time and effort into making this year's NAIDOC Week a truly memorable event, not just for WesCEF people, but also for our Aboriginal Community who've been involved during this time.