05 October 2023
David Ainslie, CSBP's AAN Permit Coordinator recently celebrated his 30-year milestone with WesCEF.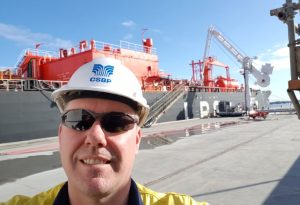 David Ainslie, Permit Coordinator for CSBP's Ammonia and Ammonium Nitrate (AAN) business, recently celebrated his 30-year milestone with WesCEF.
David began his career with Kleenheat in Myaree as a fresh-faced youngster straight out of high school, at only 18 years old.
"I first started out in the mail room before moving into the credits department. I then applied for a traineeship at CSBP as a Plant Operator in 1996, which I was lucky enough to get, and I have been with CSBP ever since," David said.
It didn't all start out quite so smoothly at CSBP though. Some of his colleagues know him more from the size of his foot, his nickname is Big Foot, due to the size 16 work boots he wears.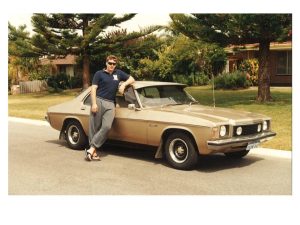 "They couldn't actually find boots big enough for me when I first started, so for the first few weeks, I wasn't actually allowed out on the plant!"
With boots all sorted, David was soon out on the plant before moving into shift work for the next 20 years.
"I'd been doing shift work for a long time, but after travelling around the world in 2017 and experiencing normal day-to-day life, I decided it was time for a better work-life balance and moved into a day job at the Nitric Acid and Ammonium Nitrate (NAAN) plant," he said.
Now David has more time to spend on some of the things he enjoys outside of work, including cheering on his mighty Fremantle Dockers at Optus Stadium, gardening, working on home renovations, entertaining family and friends, and experiencing live music.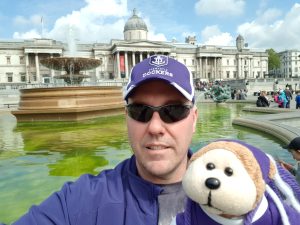 On the work front, there have been many highlights for David over the past 30 years, including being a part of the commissioning of NAAN Plants 2 and 3.
"With these being whole new plants and builds, it just felt really special to be a part of it all," he said.
"I also enjoy my current role and found both the recent revamp of the purpose-built permit office system and my involvement in the plant's shutdowns extremely rewarding.
"With shutdowns, in particular, there's a lot of planning that goes into it and it can be very intense at times, but you get to see the results of all your hard work in the end."
After 30 years, David admits that the people he gets to work with feel like one big family to him.