09 December 2021
Participants attending the CSBP Coastal Connections Challenge (CCCC) had the opportunity to learn about how Noongar people cared for country in a specially designed Traditional Ecological Knowledge workshop.
The CSBP Coastal Connections Challenge is run in partnership with Perth NRM. The free, two-day event on March 26 and 27, 2021 brought together young people to develop solutions to real-world coastal issues in Kwinana and Rockingham.
Generally defined as local knowledge held by Indigenous peoples, Traditional Ecological Knowledge is increasingly becoming recognised as an effective resource for better understanding nature, land management and conservation.
The workshop was run by Olman Walley, a Wilman, Balardong, Binjareb, Wadjuk Nyoongar man and supported by CSBP employee Kate Pember. Oman's company Boorloo Aboriginal Cultural Experiences aims to provide a deeper understanding of Noongar culture.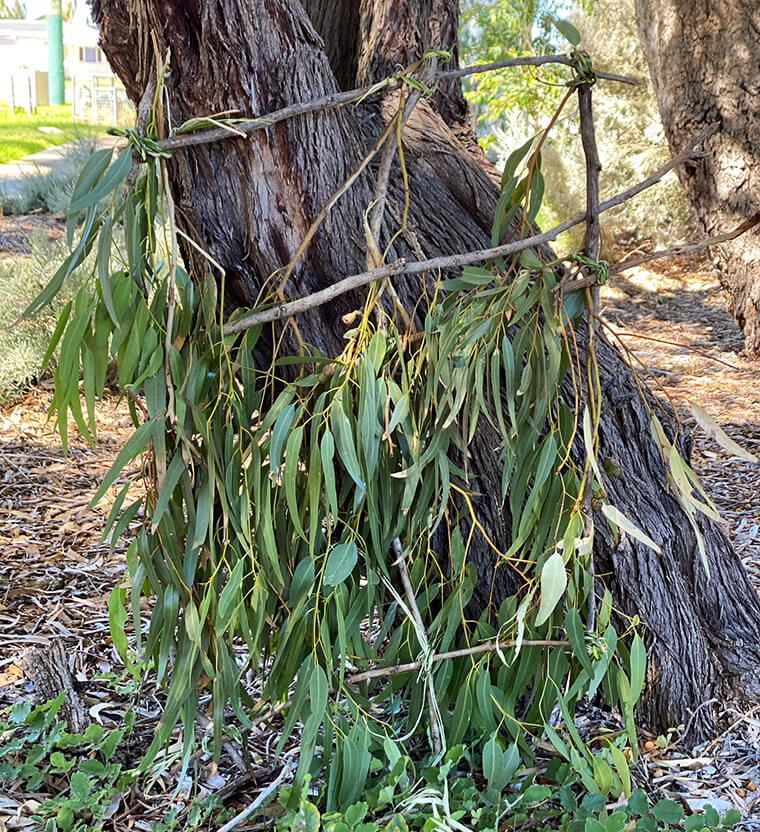 Olamn worked with the participants to pass on traditional knowledge of the local coastal environment and how today, the Noongar people continue to use their understanding of the environment to source and produce food sustainably.
Participants were encouraged to think about how they could use traditional coastal management in their own environmental conservation action projects to restore and preserve the coast.
WesCEF Aboriginal Development Consultant Noelene Mantellato said that incorporating Aboriginal culture and knowledge is an important part of community programs like the CCCC.
"Partnerships like the CCCC enables positive connection, not only for Aboriginal people but whole communities. Caring for country is no longer just an Aboriginal tradition but is being shared and transformed into a uniquely Australian land and sea management practice.
Importantly, Aboriginal people are given an opportunity to speak about the importance of country. This is central to their wellbeing as they also seek to reconnect with traditional ways to the land and sea," she said.
WATCH Noelene's full interview here.