24 March 2023
Two Loggerhead turtles cared for with the help of a WesCEF Community Grant are now free to swim where they please.
Pauline Whitehead, a volunteer at Naragebup Rockingham Regional Environmental Centre recently provided an update on the release of two Loggerhead turtles that were being rehabilitated at Naragebup with the help of a 2021 WesCEF Community Grant.
Jo and Fiesty joined over 15 other rescued Loggerhead turtles from the Dolphin Discovery Centre in Bunbury and AQWA in Perth, on a flight to Exmouth where they were tagged and released, 10 nautical miles (almost 19km's) off the Ningaloo coast.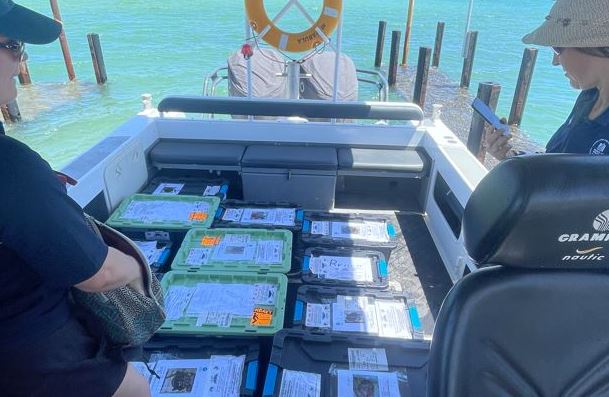 When the turtles were found, both turtles were missing their left flipper. Through treatment and ongoing care, which was enabled through the WesCEF grant, the turtles are now strong enough to be able to survive to breeding age in the wild.
"Typically, Loggerhead turtles don't begin to breed until they reach around 20 years of age and then only around one in 1,000 hatchlings survive to adulthood, so it is no wonder they are an endangered species.", Whitehead said.
"As these turtles are critically endangered, it was important to help rehabilitate Jo and Fiesty and get them back where they belong. It's vital for the future of the turtle population, that they grow to maturity and breed."
Since the program began around 18 years ago, the Naragebup has successfully rehabilitated and released around 200 turtles back to the waters around Ningaloo.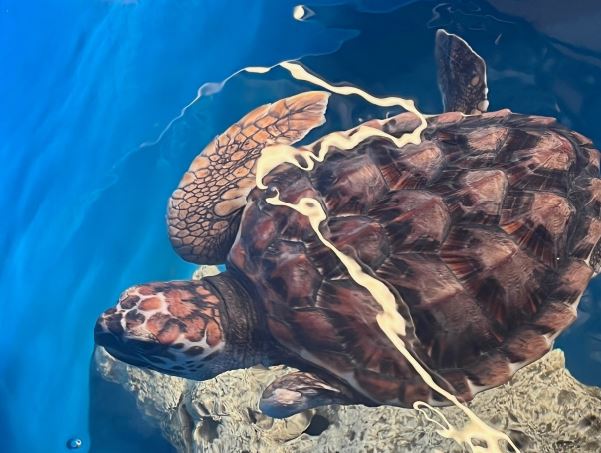 How can you help?
Keep an eye out at the beach as with hatchlings emerging in January and February in the Pilbara and North West, they can sometimes be swept down to Perth and the South West in strong currents.
If you find a turtle, place it in a box and drop it off directly to Naragebup, the Dolphin Discovery Centre or AQWA or call the Wildlife Helpline on 9474 9055.
Naragebup encourages collecting the turtles as opposed to returning them to the sea as they may not survive in the cold water.
Naragebup is a completely volunteer-run facility, and a great place for kids and adults to learn about our local flora and fauna, as well as environmental issues and sustainable lifestyle choices.
Visit them at 49 Safety Bay Road, Peron, or learn more online at naragebup.org.au.