26 May 2023
The Kwinana Djindas Netball Club focuses on using netball as a vehicle to engage with the Aboriginal Torres Strait Islander community. The Club encourages all ages and genders and creates a space for belonging and embracing identity.
The Club received a WesCEF Community Grant of $5,000 to purchase new uniforms and run a mixed netball carnival for juniors and seniors.
The carnival will promote the theme 'Family, Connection and Culture' incorporating engagement activities with Aboriginal Torres Straight Islanders services and Elders.
Their Moordijt Moort Kambarang Netball Carnival is scheduled to be held in October 2023.
Sport brings the community together
Chairperson of the Moordijt Moort Committee, Tanya Halliday, knows sport can be a great way to bring the community together and said there has been a lot of interest from the community and services to be a part of this event.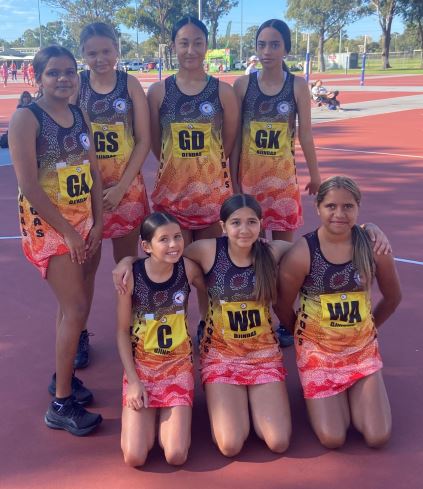 "We have been involved in organising and running similar carnivals in Mandurah and Kwinana over the past few years. We are wanting to make it a regular event in Kwinana/Rockingham. Sport provides a vehicle to engage with community, strengthen relationships and promote healthy lifestyles. We have a dynamic committee who are passionate about doing this.", She said.
The Committee will source polo shirts with designs from the local Noongar community, to celebrate culture and the event theme.
"We have already had a lot of interest from local businesses to put in teams, and also a chance to promote their services to community."

"Kwinana has a high Aboriginal and Torres Strait Islander demographic. This is a great opportunity to bring everyone together, embracing family, connection and culture, through netball.", She said.
The Club currently works with Netball WA and hopes to continue to build relationships with;
Moorditj Koort Aboriginal Corporation
The Institute of Indigenous Sport and Wellbeing
Babbingur Mia
MACC
Red Cross
Relationships Australia
City of Kwinana
Kwinana Early Years
Netball WA.
WAPOL
CPFS
Gilmore College
WesCEF Community Grants
WesCEF's Community Grants Program supports community organisations in the Kwinana and Rockingham regions focusing on Aboriginal engagement, STEM, and Environmental initiatives.